Company introduction
We are a leading distributor of machine
parts in the Czech Republic.
The company was founded in 1992, and over the years has become one of the leading distributors of bearings in the Czech Republic. Our business strategy has been based on the principle of providing our customers with the complete range of rolling and plain bearings manufactured in the Czech Republic and Slovakia.
Currently, we are an authorised distributor of bearings made by the Swedish manufacturer SKF, German manufacturer INA, Japanese manufacturer NACHi, and other renowned foreign as well as Czech and Slovak manufacturers.
As well as bearings of the listed manufacturers, we are able to provide bearings of other manufacturers, as required by the customer.
Our product range further includes V-belts, shaft sealing rings, retaining rings, o-rings, sleeves, assembly and diagnostic instruments, lubricants, industrial hoses, adhesives and liquid sealing, sealing elements, chains, drive elements, tools, castors, chain wheels, and other products related to the transmission of motion and force generally.
For all product groups we prefer cooperation with the most important manufacturers of the range given, thanks to which we are able to declare the high quality and reliability of the products supplied to our customers.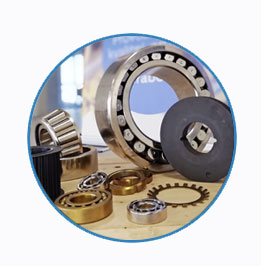 Company history
We have been in the business since
1992.
1992 – Company founded in Bystřice nad Pernštejnem
1993 – Opened the Ústí nad Labem establishment
1994 – Company's first exhibition at MSV (IEF) in Brno
1996 – Obtained authorised SKF distributor status
1998 – Opened the Brno establishment
2000 – Opened the Prague establishment
2002 – Obtained ISO 9002:1994 certification
2002 – On-line interconnection of all establishments
2003 – Became a representative of the German company DESCH for CZ
2004 – Opened the Ostrava establishment
2006 - Obtained ISO 14001:2004 certificate
2006 - Started internet trading at eshop.adoz.cz
2010 - Delivered the first bearing with a diameter over 3.2 m
2012 - Celebrated the 20th anniversary of the company's foundation
Our goals and strategies
We keep aiming
forward.

Constantly extending our portfolio of products

Strengthening our position among the leading companies in the business
Focusing on complex deliveries

Responding swiftly and helpfully to the requirements of customers and the market

Improving the availability of our services and products through the network of establishments

Introducing the latest trends on the market

Building long-term and promising partnerships

Helping you to higher prosperity and satisfaction

Supporting the development of the specialised knowledge and skills of our customers
We aim

our support where it is

needed.
ADOZ in the world of karts
An excellent season 2012 for Adam Doležal, a promising go-kart driver who has achieved success with our support.
In the 2012 season, Adam achieved excellent results. He managed to avoid collisions on the track which had cost him points in previous years, and thanks to superb driving won three medals, enlarging his already large collection. He concluded the season with three winning heats in Vysoké Mýto, increasing his score to 316 points. Thus he confirmed his leading position in the Rotax MAX Cup category. His third position in the Moravian Cup was of no less importance.
1st in Rotax MAX Cup Czech Rep.
1st in Karting Cup
3rd in the Moravian Cup
Adam, congratulations on your excellent results in the season.
We wish you strength, endurance, and luck on the track in the following season, so that it is at least as successful as the last one.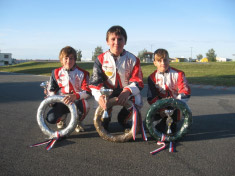 Football tournament of old guards
MOST - MAZÁNEK BROTHERS' MEMORIAL
We sponsored this "old boys" meeting of several generations of football players from the Most region and others, including this year also international participants.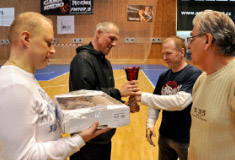 Goods
distribution

method.
Wholesale as well as retail purchases in all listed warehouses
Mail order service by post
Mail order service by car collection service
Individual transport
We offer a wide range of discounts to our customers upon agreed conditions.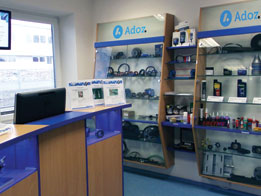 Business

information.
Identification data
Reg. no.: 46345876
Tax id. no.: CZ46345876
Payment information

Bank contact: ČSOB Žďár nad Sázavou
BIC: CEKOCZPP
Account no. 108062553/0300
IBAN: CZ16 0300 0000 0001 0806 2553

Bank contact: ČSOB Žilina
BIC: CEKOSKBX
IBAN: SK12 7500 0000 0040 1213 2551

Bank contact: ČSOB Žďár nad Sázavou
BIC: CEKOCZPP
IBAN: CZ90 0300 0000 0002 1797 9002